It is no secret how important bats, whether wood or metal, are to baseball players. Most baseball players have preferences in the style of play and the type of bat they use.
You might wonder what is the difference between baseball bats, but in reality, some baseball bats can take your game to a whole new level entirely. It is why I have decided to give some of the best baseball bat manufacturers names so that you know the best ones to choose from when you go and acquire a baseball bat.
For more on baseball bats, check out more at Baseball bat
Quick Summary
In this post we will talk about
Best Baseball Bat Manufacturers
Worth Baseball Bats
Marucci Baseball Bat
and more
Without further ado, let's get started
Check out some of the top baseball bats.
Best Baseball Bat Manufacturers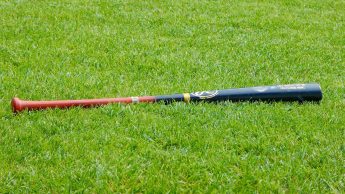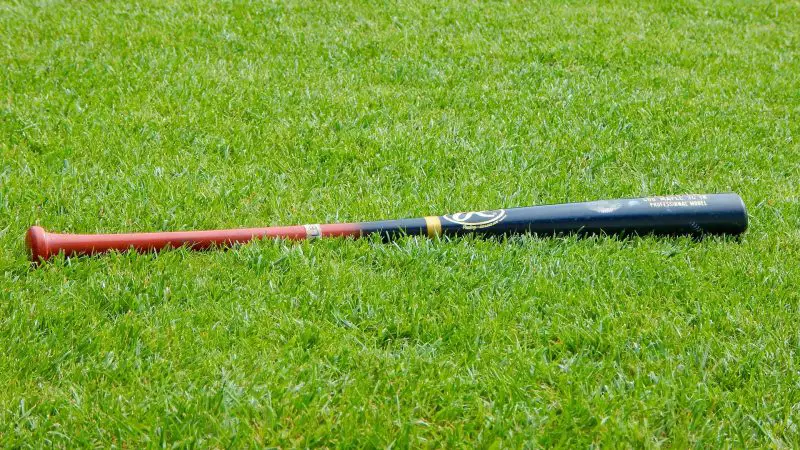 Manufacturers are hardly ever wrong when it comes to the newest design and technology of baseball bats. They are also well informed on the growing trends in baseball as well as player preferences and style.
Here are some of the best baseball bat manufacturers with these factors to make the finest baseball bats.
Want to start playing baseball CLICK HERE
Worth Baseball Bats
The company originally began in 1912 by making harnesses for houses, but when automobiles became popular, it decided to start making baseballs and softballs. Worth was at first focused mainly on wood bats before moving into testing aluminum bats and with this move, the worth was able to build a loyal customer base. Forty years later, their baseball brand became one of the best brands in the industry.
Worth continues to build its industry as a manufacturer of the premium composite bat. Their multi-wall construction and high-quality composite materials give their bats high performance, which is very popular with players.
The company claims its bat has the largest sweet spot in the bat-making industry, which features a patent 454 technology that extends the sweet spot two inches in both directions of the barrel.
Marucci Baseball Bat
Marucci sports started making baseball bats from the garage in 2002. The company was established by the founder and co-owner jack Marucci an athletic training director at Louisiana State University with two former major league baseball players Joe Lawrence and Kurt Ainsworth.
The company makes baseball bats and is pretty good at it. Their basis is on custom woods for pros and also aims to provide the same quality to amateurs. Their personal experience in professional sport gives the founders a distinctive perspective on producing their Marucci bats.
Marucci sports provides bats for about 1/3 of the players in the major league. They also have a line of alloy and composite bats produced to match the wooden bats' features.
Rawlings Baseball Bats
The company was founded in 1887 in St. Louis, Missouri. They focus much of their power on producing baseball bats, although they produce equipment for other sports.
The company has grown popular in recent years, as they are well known for their top-of-the-line baseball gloves have helped their presence grow in the baseball market.
Adirondack bats acquisition in 1975 gave a vital boost to their business in Mark McGwire's history-making season using the Adirondack bats. Rawlings baseball bats continue to develop their highly touted 5150 line of bats, together with their top-of-the-line 5150 Exogrid with Ph.D. (passive hybrid damping) technology.
Rawlings has been the official supplier of major league baseball since 1977.
Easton Baseball Bats
Easton baseball bat continues to build its legacy on the Easton sport name. The company was founded in 19922 by Doug Easton. They were originally producing bows and arrows and were experimenting with adding aluminum to traditional sports equipment.
In 1969, they started getting more into team sports and began producing baseball bats. In 1999 their interest moved into making wooden bats and obtained Stix Baseball, Inc., a producer of wooden bats, for that reason.
AX Bats
The company was founded in 1979 in Renton, WA, and the bats are developed by Baden sports, who says their bat technology is "the latest in cutting edge design." This bat's major feature is its unique ax-shaped handle, which is accepted and used at both amateur and professional levels.
It was the first bat with an asymmetric handle accepted by Major League Baseball. It received media attention in recent years as it entered the Major Leagues and much of the Boston Red Sox dugout.
Players using this bat and Baden sports researchers say the ergonomic design of the bat's ax-shaped handle allows for good bat control, grip stability, and power transfer and reduces the risk of hand injuries.
DeMarini Bats
The company was founded in 1989 by Ray DeMarini in Hillsboro, Oregon. The DeMarini bat has made a big impact in the baseball market since it started in 1990. With the launch of the first multi-wall bat called the Double-wall bat, DeMarini quickly established a loyal following.
Today the company is recognized to have one of the top bats in the market. Wilson later acquired DeMarini in 2000, proof of the growing success and popularity of the bat.
Since its acquisition, DeMarini continues to develop innovative and high-performance bats.
Louisville Slugger Bats
The Louisville Slugger bat was founded in 1894 by Hillerch. The bat was first created in 1884 when Louisville Eclipse's (now the Louisville Colonels) player named Pete Browning broke his bat during a game. Hillerch offered to make him a new one, leading to the first-ever Louisville slugger bat being created.
The Louisville Slugger bat continues to enjoy its prestigious status as an iconic baseball bat in the game. Louisville Slugger uses a patent Tru3 Technology, the first-ever three-piece bat technology that extremely reduces vibrations on ball contact while also boosting swinging power.
Presently the Louisville slugger brand is mostly used by professional baseball players in the game.
For more on the Louisville slugger bats, check out What is the history of baseball bats?
Conclusion
Many companies produce baseball bats, but the ones mentioned above are the best to choose from if you are looking to obtain a baseball bat. For more information on baseball, check out;