Mike Trout, a professional American baseball player nicknamed "the Millville Meteor," plays the center field position for the Los Angeles Angels team of Major League Baseball.
He is the highest-paid baseball player globally, and as the current most successful baseball player, that gets him a lot of attention.
Especially upcoming athletes want to know more about his type of equipment, gear, apparel, diet, routines, and just about everything he does as a professional or did to become a successful athlete.
What Type of Bat and Turf Shoes Does Mike Trouts Use?
Mike Trouts has been using Old Hickory bats since high school, and he continued using them even after he busted into the big leagues.
In the instructional league like the Arizona Fall League, he tried different models of bats produced by other companies before settling on an Old Hickory bat.
That is not too surprising as The Old Hickory Bat Company is known for producing bats of a high-quality standard.
Other professional athletes like Charlie Blackmon, Juan Soto, JT Realmuto, JD Martinez, Andrelton Simmons, and Yasiel Puig are also known to use old hickory bats.
What Type of Bat Does Mike Trouts Use?
Mike Trout's bat was originally a J143M, one of the most popular old hickory models among professional baseball players.
Although the cut of the bat hasn't changed, the model numbers are not the same.
What is the J143M Bat?
The J143M bat with a medium barrel narrows briefly into a thin handle that goes straight into the knob. It has quite a long barrel and a generous sweet spot.
What is the MT27 Bat?
The MT27 he now uses is a replica of old hickory's top-selling model, the J143M.
One difference is that the J143M model has -2 -3 height to weight blah, but the MT27 model is just -3.
The J143M bat is available, as well as Mike Trout's namesake bat, MT27.
If you want his bat but are more comfortable with the -2 weight stuff, the J143M model gives you that.
But if you want the bat that Mike's currently using and that has his name on it, go with MT27.
Which Old Hickory Bat model to get?
Whichever Old Hickory bat model you are getting, you can be sure you are getting one of the most delicate pieces on the baseball field. Their bats are of the highest standard quality.
If you are a player of 14 years old or less, you should be searching for a youth baseball bat. Old Hickory has a great selection of youth baseball bats you are going to love.
But if you want more options before you make your selection, you can check out the best youth baseball bats
What Type of Shoes Does Mike Trouts Use?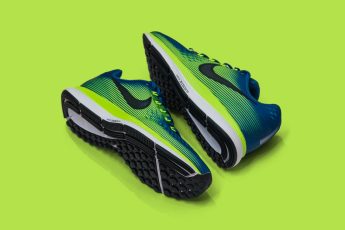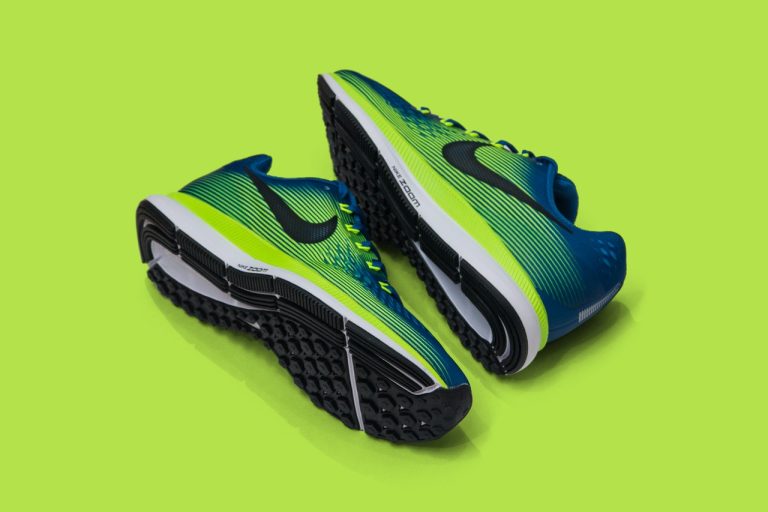 As one of the best baseball players, it was of no surprise, but an honor regardless that Mike Trout got an endorsement deal with Nike.
What makes his deal with Nike unique is that he became one of the few players with a Nike shoe line
He is the first MLB player for over 20 years since Ken Griffey Jr. and the second baseball player ever to get his signature Nike shoes in an endorsement deal. It seems they saw much earlier what a star he was going to become.
And in 2014, he wore the first of his signature shoes, the stylish trout-themed Nike Lunar Vapor shoes, at the 2014 MLB All-Star Game, where he got different awards playing for the Los Angeles Angels (LAA).
Awards Mike Trout Received
In that season, he got a Baseball Writers' Association of America (BBWAA) Award, American League for Most Valuable Player (which he went on to win in 2016 and 2019, while being the first runner up in 2012, 2013, 2015, and 2018 votes).
He also got a Silver Slugger Award for Outfield, Hank Aaron Award, and Major League Baseball Player Of The Month Award for June 2014.
Trout's Signature Nike Shoes
The models in his signature Nike shoes include the Nike Lunar Vapor, Nike Lunar Trout 2, Nike Air Zoom Trout 3, Nike Force Air Trout 4, Nike Zoom Trout 5, 6, and 7, which each have their different models; Keystone, Pro MCS along with some others.
He currently has seven signature shoe models, the latest being the Nike Zoom Trout 7.
The shoes he wears are products of various meetings between him and the design team. He tells them what he wants, offers suggestions, creates the boots, the shoes undergo testing, and then revisions are made before Nike releases the final product.
To create shoes that best suit his five-tool player ability that fuels his excellence, hitting for power, terrific game speed, hitting for average, defense, and arm strength. He also has to visit the Nike sports research lab to undergo physical tests on baseball movements.
The turf shoes from Mike trout's signature collection include models designed to fit any surface.
Style and performance
He is big on comfort, support, and speed when he is choosing his shoes. He likes to feel like his shoes will be able to support the weight as he runs. That's very important when you consider his fantastic speed.
So when you are getting Mike Trout Nike shoes, you can be sure that they are light, gives bounce for impact protection, stability in movement, and larger perforations for breathability, especially the latest models.
He also talks to other guys, especially fans, and applies their suggestions in creating his shoes.
Get started with Baseball: CLICK HERE
Conclusion
Mike trout bases his choices on professionalism, which means he considers efficiency, comfort, and ease, while style comes last on his scale of preference when picking out his gears.
He also keeps working with teams to improve his equipment and develop the technology for better performance. If you are new to the world of baseball and are confused about picking the right bat, here we talk about
Composite Bats vs. Aluminum Bats- What's Better? Why?'