Baseball is a fun sport that has been popular for over a century and a half. Another wonderful thing about the sport is that during the era of the COVID-19 pandemic, that is one sport that is safe and socially distant. That way, you can socialize and have fun with others while not spreading the virus. The pandemic will not last thanks to the vaccines emerging, but more people gained awareness about how quickly viruses and germs spread. Even once the pandemic end, people won't be inclined to do many contact sports, among other things, because of gaining that awareness. 
However, baseball is safe and is a sport that people enjoy playing safely during a pandemic and will continue to do so after. Since many people love baseball, that was the motivation behind Baseball Rampage's creation – to create a powerful resource of information about the sport and product reviews of the best gloves, mitts, baseballs, bats, clothing, protective gear, footwear, and training equipment. Baseball Rampage offers plenty of helpful tips and advice to play the game well. 
Meet The Team
Rob Hansen
Editor In Chief 
Check out Rob's LinkedIn here.
Rob Hansen is a baseball enthusiast born and raised in Manhattan, New York. He has been interested in sports since his early childhood.
His passionate journey started in the early '20s when his parents introduced him to softball during a pleasant summer break. Most of his time was spent in baseball camps where he refined his skills.
At this stage, Rob is a successful teacher and an instructor at a local high school while working as an Editor in Chief for Baseball Rampage.
Grant Monahan
Writer, Researcher, and Content Consultant
Grant Monahan belongs to a well-off family living in Boston, Massachusetts. He was raised in a business environment with a future-oriented mindset. However, at a very early age, Grant found himself interested in sports gear, clothes, and essentials.
Unlike everyone else on our team, Grant was not the athletic type to excel at sports but he did pretty well with baseball.
Presently, Grant works as a salesperson in a local baseball equipment shop. As a ball game lover with a salesman degree, it is indeed a perfect job for him.
Jason McMahon
Content Consultant
Jason McMahon was born and raised in Seattle, Washington. He was hardworking and smart since childhood. He invested most of his time reading magazines, novels, and newspapers.
Jason was more of an indoor person with an ordinary routine. Yet his greatest inspiration was Craig Biggo. Because of Craig, baseball became his passion in his mid-teenage.
For Jason, writing about sports was the next best thing he could do. He spent nights searching about his favorite players, their success stories, and experiences. He knew this was something he was good at.
Get Started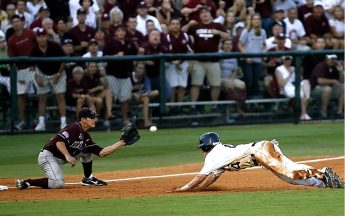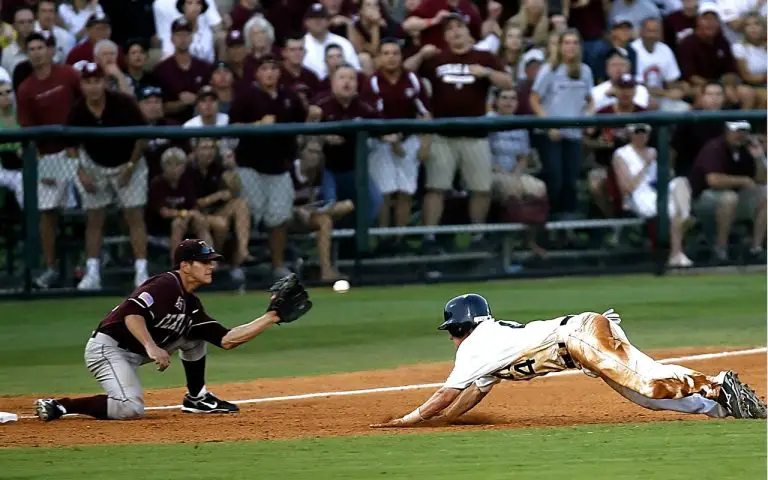 Are you new to baseball? If so, this is the perfect category for you. You know that there is a lot more to mastering the game than learning how to swing a bat, throw a ball, and win by doing a homerun. There are basics of the sport that beginners will unlikely know about, so they will want to read this section. The section covers all of the ABCs of baseball. 
Bats
Everything you need to know about baseball bats is in this category. You will find reviews on various baseball bats, including wood bats, batting tees, youth bats, and softball bats. You can save yourself time and trouble when you look for the right type of baseball bat to purchase by visiting this category. 
Gloves & Mitts
Finding the right type of baseball glove or mitt can be a tiresome task. You will want to cut the time it takes to find the best glove or mitt by having a thorough look in this section. You will not just find the most recommended baseball gloves and mitts. You will also find the recommended softball and youth gloves, as well as the best glove oil. One significant component to making your baseball game enjoyable is by finding the right glove or mitt. 
Training Equipment
If you want to be one of the best baseball players, you want to access the recommended and elite training equipment. You will learn about that right here in this section. There are recommendations for the best-weighted training baseballs, pitching machines, and swing analyzers. Information on the best swing trainers and training aids are in this category too. 
Clothing & Footwear
All of the information on the best baseball apparel is here. You will find adult and youth baseball clothing recommended by baseball enthusiasts, and you will want to go with the brands they recommend. Do you want to find the best casual baseball clothing? You will find that here. The same goes for the footwear and cleats for adults and youth. 
Protective Gear
When you are playing a baseball game, regardless of your role, you need protective gear. Therefore, this section finds the most recommended sunglasses, face guards, helmets, hand and leg guards, wrist guards, mouth guards, catchers, knee supports, and more. Recommended umpire gear is also in this category. Safety is a critical factor in playing an enjoyable baseball game. If someone gets injured, that takes the fun out of it. 
Youth
Are you looking to enroll your youth in a baseball camp or to play baseball after school? There is so much information online that can conflict with one another for preparing your youth to play baseball. You will learn about the most recommended youth baseball apparel and protective gear, shoes, bats, and gloves. Baseball tips for youths are in this section too.