Are you searching for a bat for yourself? Or maybe you are just curious as to what baseball bats weigh. Well, you have come to the right place. This post will tell you all you need to know about baseball weights and more.
What does a Baseball Bat Weigh?
According to the Major League Baseball regulations, a baseball bat must not weigh less than 32 oz, about 2lbs. You can have bats that weigh as much as 3.4lbs or 54 ounces. However, if you don't intend to use the boat for the league, you can get much lighter bats.
It would help if you got the correct weight of the bat as this will affect your accuracy and the power you'll hit the ball. A light bat means you can swing and hit the bat faster. However, a heavier bat translates to more power in your swings. The perfect baseball for you depends on your body type.
Different Types of Baseball Bats
Before we get started, you need to understand that there are various types of bats, each with varying sizes. There are five major types of bats available: one piece, two pieces, composite, alloy, and hybrid bats.
What is the history of baseball bats?
Let's quickly look at the parts of a bat. We have the barrel, which is meant to hit the ball, and it is the thickest part of the bat. The end of the barrel is referred to as the cap or end. Moving down the barrel, the bat narrows till we get to the handle. The handle is sometimes wrapped with a material to help you grip better.
Asides from the five major types of bats we have, baseball bats can also be further classified into the following:
Training Bat: As the name suggests, they are made for training and come in various weights and barrel diameters to help you develop hand-eye coordination and batting skills.
Fungo bats: Coaches use these during practice.
BBCOR: These bats are used in collegiate and high school baseball. They have a barrel diameter of 2 inches, with a three-length to weight ratio
Fastpitch Softball is made for fastpitch softball players, and it has an 8 to 13 length-to-weight ratio.
Slowpitch Softball has a 3 to 8 length-to-weight ratio and usually comes in 26 to 30 ounces.
USA baseball: This is the USA standard bat with a maximum barrel diameter of 2 inches and is meant for youth baseball.
Tee-ball bats are made for youth players hitting the ball from a tee, and it has a 10.5 to 14 length-to-weight ratio.
Coach Pitch/Junior Big Barrel: These bats are used by coaches in pitch leagues with velocities less than 40 mph. The length-to-weight ratio is 9 to 12.
Senior League/Big Barrel: These are the bats used by youth players authorized to use big barrel bats of 2 to 2 diameter
How to Choose a Baseball Bat?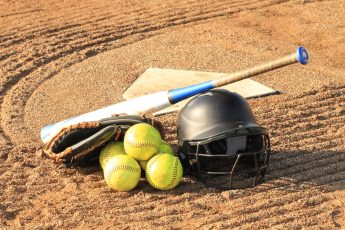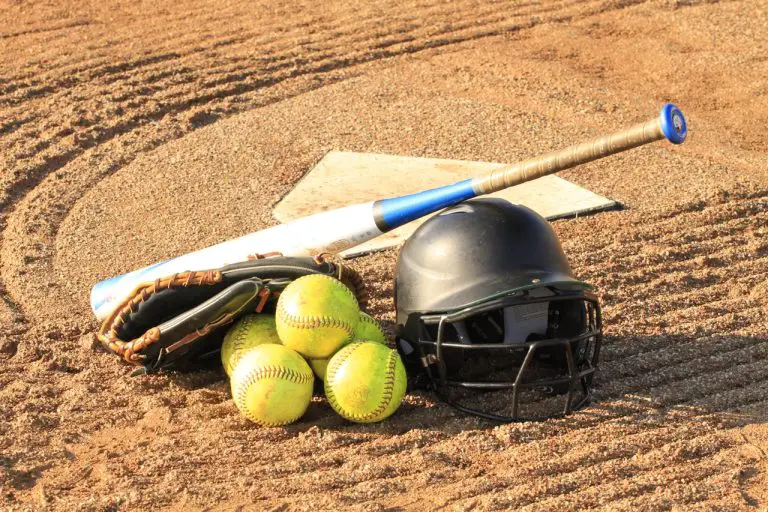 The first thing you need to do is to find out your weight and height. You can always grab a couple of bats and swing them to find out which suits you. But if you want to get the bat that fits you, then go ahead and measure your height and weight. After doing that, go through the chart below
In addition to using the chart to figure out the perfect bat size, you can try a few swings to see if it feels comfortable. When you get the right baseball size for you, it's time to start looking for bats, and these are the baseball bat manufacturers
Get Started with baseball by having all the information HERE
Materials Used in Construction
Baseball bats are usually wooden, measuring no more than 42 inches in length and a maximum of 2.75 at the barrel. Bats are often made from various types of wood such as bamboo, ash, maple, and hickory. But we also have bats made of metals like aluminum. The material of construction is among the reasons why baseball bats have varying weights.
Wood
Bats have been historically wooden. However, they are not as strong as alloys and composite bats. They are susceptible to breaking and are made from Ash, Maple, and other types of wood.
Bamboo
Bamboo bats offer that wooden feel but are more durable than wooden bats.
Hybrid
Hybrid bats use an alloy barrel to reduce vibration in the handles, while the handle is made from a lightweight composite.
Aluminum
Aluminum or alloy bats are made from alloys. They don't break like wooden bats but may get dented as you use them.
Composite
Composite bats are made from Kevlar, glass, and carbon in plastic resin.
Wood Composite
Wood composite is more durable than natural wood bats. They are made from a blend of various wood to give a unique composite.
You can test the strength of each type of bat with a bat compression tester
Maintaining Your Bats
You must always keep your bats clean to ensure you get optimum performance from them. Don't use the bat in low temperatures; 60°F (16°C) below. Be sure to store in a cool place, and avoid extreme heat. If you want your bats to last long, then use them only for the standard baseballs. After each use, wipe the bat with alcohol to remove all dirt.
Conclusion
Baseball bats have different weights for various reasons, as we have mentioned above. To ensure the longevity of your bays, use them appropriately. There are different types of bats made for different situations. Bats for defense are not the same as those made for sports.
You can check out the Best Bat For Home Defense'