Baseball bats are an essential part of baseball gear. Baseball gear is for protection, and it consists of equipment for a baseball game. Baseball gear includes helmets, bats, cleats, balls, etc.
Classification of Baseball Bats
There are different types of bats for baseball, and their classification is material for production, weight distribution, and style.
Materials for Production
Materials for producing bats include wood, alloy, or aluminum. There are also composite or hybrid bats. These bats combine different materials such as plastic, carbon fiber, or graphite for production.
Weight of Bat
The weight distribution of bats categorizes bats as end-loaded or standard bats. End-loaded bats have the bat's weight concentrated towards the end, while a standard has an even weight distribution on the bat.
Style of Bat
The style of the bat can either be one-piece or two-piece. One-piece bats use a single material throughout the design. In contrast, two-piece bats have different materials for the knob and the barrel.
Baseball Bat Companies
The baseball bat was invented in 1884 by John Hillerich, and different companies produce bats to date. Companies that make baseball bats include
Louisville Slugger
Marucci
Mizuno
BamBooBat
Axe Bat
Old Hickory
DeMarini
Easton
Easton Bats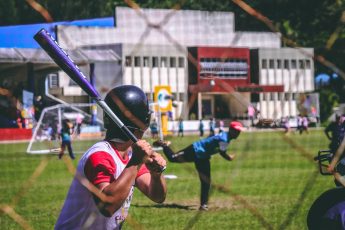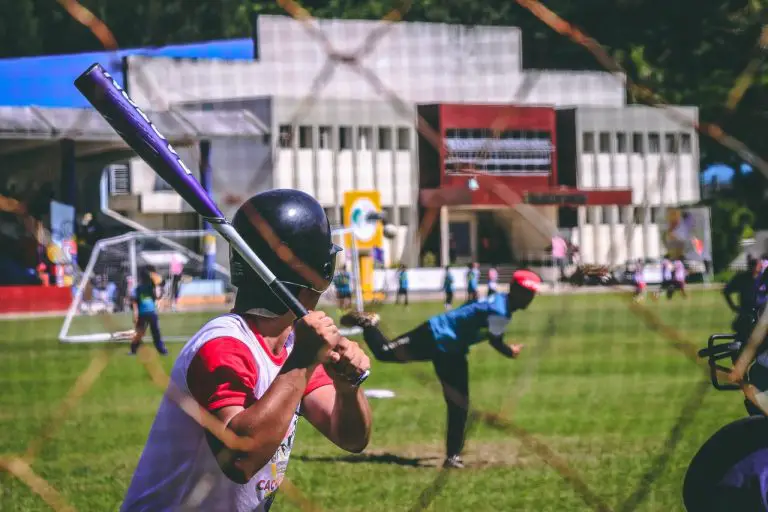 Easton company is a leading manufacturer of baseball and softball accessories. They have products such as gloves, helmets, balls, bats, etc. Easton commits to research and development, and they implement this by improving their products with new technologies.
Types of Easton Bats
Easton produces various bats that include 2021 Easton FIRE FLEX, 2021 Easton Salvo, Easton xl1 BBCOR, Easton xl3 drop5, etc.
You can check out the following articles on baseball bats;
Best Baseball Bat Cross Necklaces
Easton xl3 Drop 5 Review
The Easton xl3 drop 5 bat is a member of Easton's expansive power brigade series, and it boasts of several features, which include
A large barrel
The Easton xl3 drop 5 bat has a barrel of 2 5/8 inches in diameter. A large barrel diameter makes contact between the baseball and the bat easy.
Drop5
Drop, also known as drop weight, refers to the negative difference between the bat's length in inches and its weight in ounces. A low drop weight means the bat is heavy and transfers more energy. Drop 5 makes the bat suitable for contact hitters.
End load
The Easton xl3 drop5 is an end-loaded bat with a concentration of most of its weight at the barrel. End-loaded bats create a lot of power and increase a ball's velocity when they come in contact. This bat is suitable for physically healthy athletes.
Extra-long barrel design
Due to the extra-long barrel design, the bat produces more power during swinging. The barrel design expands the bat's hitting zone and causes an increase in ball velocity and distance.
USSSA BPF 1.15 Certification
USSSA refers to the United States Specialty Sports Association, and it is a regulating body for baseball games. USSSA bats are the standard bats for all USSSA sponsored events, including the USSSA World Series, Global Sports World Series, Elite World Series, and All-American games.
BPF refers to the ball performance factor. It compares how fast a ball rebounds off a specific bat to a solid reference surface. The Easton xl3 drop 5 bat has a BPF stamp of 1.15 which means that the ball rebound speed is 15% faster than a solid surface reference.
Hyperskin grip
The Easton xl3 drop 5 bat has a hyper skin grip of the thickness of 1.2mm. Hyperskin grip creates a better grip and a cushioned, softer feel for the bat.
Ultra-thin design
The Easton xl3 drop 5 bat has an ultra-thin design with a 29/32 inch handle that improves grip.
One-piece bat
One-piece bats consist of the same material in their entire design and are rigid, and have less flex. This rigidity causes more power and a higher energy transfer to the ball.
Easton xl3 drop5 bat is a one-piece bat of aluminum alloy.
HMX barrel
Easton xl3 drop5 bat has a Hyperlite matrix barrel that increases the bat's durability and expands its sweet spot. A large sweet spot increases accuracy between ball and bat contact. The sweet spot also minimizes the stings from the bat when there is a mishit.
Conclusion
The Easton xl3 drop5 bat is an end-loaded alloy bat with an extra-long barrel design. It has a 2 5/8 inches barrel diameter and a drop weight of -5. Although the one-piece design causes a sting when there is a mishit, the large hitting zone increases accuracy.
The bat also has a Hyperskin grip which improves the feel of the handle. This bat is suitable for contact hitters. It is very durable and comes with a warranty.