The Blue Flame Ultimate Pitching Machine is a versatile pitching machine that throws almost any ball. It was designed to throw balls from hard balls, dimple balls, fast pitch softballs to soccer balls and even volleyball.
As a baseball or softball player, this pitching machine from Louisville slugger will help make training sessions a lot easier and more fun. Aside from the ability to adjust the throwing speed to suit your needs, this pitching machine has a lot more tricks up its sleeve.
Let's check it out.
Features of The Blue Flame Ultimate Pitching Machine
This Blue Flame Ultimate Pitching Machine Review will dive deep into the construction of this pitching machine. The reason is to ensure that you're well-fed with the necessary information that explains why this pitching machine is a great choice and is worth investing in.
For starters, this pitching machine from Louisville Slugger was designed to help young baseball players practice. It is the perfect entry-level pitching machine, and the features tell why.
Consistency
You'll have fun coaching young players with this machine, as it can achieve consistency when it comes to pitching at the same speed. It's a better alternative as it is almost impossible for coaches to achieve consistency at pitching during practice manually.
Fun fact: The Blue Flame Ultimate Pitching Machine is the official pitching machine of top youth leagues and organizations like the Pony Baseball and Softball and the Babe Ruth League. Furthermore, it has a whopping 4.7 stars rating on Amazon, as many people seem to like it.
No Electricity or Battery Required
The best part of this pitching machine is that it requires no electricity or batteries to function.
Lightweight
It is lightweight. As a result, you can freely carry from field to field.
Durable
This pitching machine was made from steel, making it sturdy and durable.
Ease of Use
Users of this pitching machine gush about how it's easy to assemble the machine and its ease of use.
To operate, put the ball on the arm of the pitching machine. Then step on the spring lever to throw the ball.
Tap this link to get the Blue Flame Ultimate Pitching Machine
Factors To Be Aware Of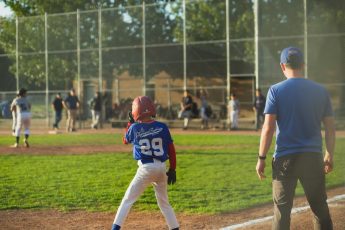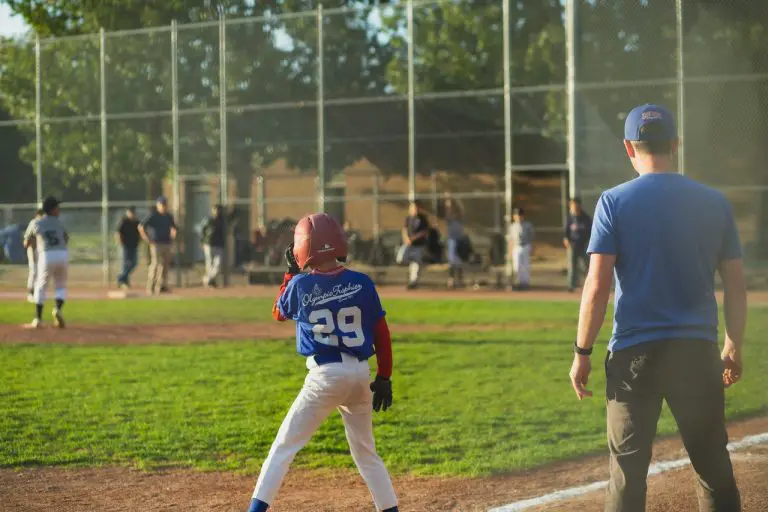 Although this pitching machine has quite a lot of impressive features, it is not exactly perfect. There are a few things you should know. Although it is easy to use for starters, you'll find that you'll need to read the guide to get a hand in it.
Consulting the User Manual
In other words, you probably won't be able to use this pitching machine without first consulting the guide or manual that comes with it. However, after mastering the guidebook, you'll be able to use it like a pro.
Practice on Sliders and Curveballs
Another thing that's like a pitfall with this machine is, that you can't practice on sliders and curveballs. It was designed for regular pitches; hence, it can be regarded as an entry-level pitching machine.
Micro-adjustment
Some users also complained about the micro-adjustment. It is not easy to tweak the adjustment. You'll spend a lot of time trying to adjust the micro-adjustment. The reason is that the micro-adjustment is made with a butterfly nut.
Aside from the micro-adjustment, every other thing works perfectly.
If you would prefer pitching machines that aren't only for young players, check the review on the bulldog pitching machine
Pros & Cons of Blue Flame Ultimate Pitching Machine
Pros
Versatile as you can use it with any softball and baseball
Sturdy and durable
Lightweight and portable
Easy to assemble
It doesn't require batteries or electricity to work
Delivers 100% consistent accuracy
You can extend the base stand to your taste
Cons
Tweaking the micro-adjustment is time-consuming
You need to read the guide to master how to use it
Want to know everything about Training and Equipment? CLICK HERE
Conclusion
The Blue Flame Ultimate Pitching Machine from Louisville Slugger is an excellent choice for young baseball and softball players. It helps them sharpen their batting skills. Guess what? It is pretty affordable. While customers have to endure some inconvenient features, like the time it takes to tweak the micro-adjustment, most customers are still very much pleased with this machine.
It shouldn't come with any fault whatsoever. But if the unit delivered to you is faulty, don't hesitate to reach out to the seller for a replacement, if necessary.
To get the best out of your baseball and softball games, you'll need more than a pitching machine. You'll need an excellent and functional swing analyzer to improve bat speed, timing, etc. Check out our swing analyzer suggestion here Best Baseball Swing Analyzer
As a coach to a young baseball players, you all want them to have the best baseball bat that'll help shape their batting skills. We've also got you covered on the list of the best bats for youth. Check out the best Youth Baseball Bats
If the goal is to set your child on the right path to becoming a great baseballer, then the Blue Flame Ultimate Pitching Machine is the perfect pitching machine for baseball practice.