Baseball is an outdoor game between two teams of nine players each. A batter from a team stands a few feet away from an opposing team's pitcher to hit balls and score points. Baseball positions include pitcher, catcher, shortstop, first baseman, second baseman, third baseman, left, right, and center fielders. Although these positions have different skills, all players have to bat the ball. Therefore, hitting skills are necessary.
To improve these skills one may use training equipment. You may now be wondering what equipment to buy and which is the best for you? You have come to the right place. We have compiled this guide for you with the best Training Aids for you.
Now that you've seen our three best picks, let's take a look at them in detail.
Training Aids & Swing Trainers – Reviews
Training aids and swing trainers are vital in improving a player's skills. The benefits of training aids include improving players' performance, saving time and resources, and sharpening players' reflexes. Below are a compilation and review of the top eleven baseball training aids and swing trainers in 2021.
1
SKLZ Hit-A-Way Portable Baseball Training-Station Swing Trainer with Stand
SKLZ offers training products for athletes to boost their performance and skill. Some of their products include training balls, resistance bands, fitness equipment, swing trainers, etc. Swing trainers are pieces of equipment that improve a player's swinging skills through repetitive training. The SKLZ Hit-A-way baseball training station is a swing trainer with a sturdy pole.
The training station has a collapsible design that makes it easy to dismantle and set up. The training station is also portable and easy to carry around. This swing trainer has a short cord and a twist-back design that makes it easy to train repetitively without chasing balls and simulates real-life pitches. The training station is suitable for all ages, and players can utilize it individually or in teams.
Key Features:
All-in-one collapsible design
Portable
Short cord
Twist-back design
Sturdy pole
Specification:
Brand: SKLZ
Collapsible all-in-one design
35 pounds
Pros
Easy to set-up
Improves hand-eye coordination
It is sturdy and can take a large force
Improves swings and confidence at batting
Repetitive training creates a rhythm and builds muscle memory
All-in-one collapsible design makes it easy to set-up and dismantle
Easy carry around due to portable design
Short cord for better rotation
Real pitch simulation because of the twist-back design
Sturdy pole for repetitive training without having to chase the ball
Suitable for individual and team practice
Cons
Cable breaks after prolonged use
Low durability
2
PowerNet Baseball and Softball Practice Net 7 × 7 with Bow Frame
PowerNet is a sporting goods company that produces high-quality baseball, softball, and other sports training equipment. Some of their products include training nets, training balls, training aids, bags, etc. PowerNet 7 × 7 training net is very useful in baseball for catching pitches by players. It is effortless to set up, and it has a durable frame. The practice net has sturdy colored seams that act as a target during practice. It is suitable for players of all ages and is long-lasting.
Key Features:
Durable Frame
Weighted Base
Easy Set-up
Long-lasting sock Net
Sturdy seams
Specification:
Brand: PowerNet Sports
Dimensions: 40 × 15 × 7 inches
Weight: 12 pounds
Pros
Durable and flexible frame from fiberglass
Stable structure with broad steel base and corner joints
The weighted base has round stakes for extra stability
Steel interlocking base and fiberglass upper poles dor easy set-up and breakdown
Reinforced top and bottom loops with heavy-duty hook and loop closures
Sock net catches and holds balls during training with colored seams as target
Double-stitched seams for durability
Net is from the knotless polyester with PU coating and can take hard hits
3
MacGregor Infield Training Glove
MacGregor is a sporting goods manufacturing company that produces training equipment to suit player needs. They sell baseball, softball, golf, and numerous sports equipment. The MacGregor infield training glove is for infield players, and it improves the player's throwing. The glove has a leather design that makes it durable than foam gloves. The glove has a pancake design for easy fielding, and it is suitable for players from ages eight and above. The glove also has a right-handed orientation.
Key Features:
Infield training glove
Leather glove
Pancake design
Right-hand orientation
Specification:
Brand: MacGregor
Dimensions: 9.52 × 9.25 × 3 inches
Weight: 8.21 ounces
Pros
Useful for infield training
Improves glove to throw transition
Durable due to leather make
Suitable for players eight years and above
Cons
Only ideal for right-handed players
4
SKLZ Premium Impact Limited-Flight Training Balls
SKLZ is a sporting goods company that produces training equipment for baseball, softball, and other sports. Training aids and equipment improve a player's performance. Premium impact limited-flight training balls are one of the products of SKLZ, and the balls help improve swing in players. They also enable players to hit with more power.
The limited-flight training balls come in a pack of 6, and they have the size of a regular baseball. The balls are also durable because of their dent-resistant composite material. They are easily retrievable during practice because of their high visibility color.
SKLZ limited-flight training balls have weight and density that follow an exact flight path and provides instant feedback during exercise. The balls improve accurate throwing, hand-eye coordination, and general player performance. The balls are helpful for indoor and outdoor practice, and they come with a one-year warranty.
Key Features:
High visibility color
Baseball size
Limited flight capability
Dent-resistant composite material
Optimal ball weight and density
Specification:
Brand: SKLZ
Dimensions: 2.86 × 2.86 × 2.86 inches
Weight: 0.39 kg
Pros
Easy tracking of the ball during flight and improvement in hand-eye coordination due to high visibility color
Baseball size with exterior texture improves accurate throwing
Limited flight capabilities make the ball easily retrievable during practice
Dent-resistant composite material makes the ball durable and suitable for prolonged use
Ball weight and density give a proper flight path and instant feedback
Suitable for both outdoor and indoor use
One-year warranty
5
Tanner Tee Batting Trainer
The Tanner Tee Batting trainer is a product of Tanner, and it helps improve swing in players. The Tee has a rubber FlexTop that allows hitters to feel the ball and not the Tee at contact. It also improves hand-eye coordination, develops muscle memory, and gives instant feedback during swings.
The Tee has a solid metal design with adjustable height, and it is suitable for all levels of baseball practice. The trainer is durable, portable, and improves ball visibility. It is ideal for players from age nine and above, and it comes with a one-year warranty.
Key Features:
Adjustable height between 26 to 43 inches
Hand-rolled FlexTop
Portable
Solid metal design
Specification:
Brand: Tanner
Weight: 6 pounds
Package dimensions: 25.4 × 9.8 × 3.4 inches
Pros
Adjustable height to suit different players
Hand-rolled FlexTop from strong rubber gives instant feedback and helps hitters feel the ball and not the Tee at the contact
Clear use improves a player's swing, muscle memory, and hand-eye coordination
Solid metal design makes it suitable for all levels of baseball practice
It improves ball visibility by holding the ball high in the rubber holder
Suitable for players nine years and above
One-year warranty
Cons
Not ideal for weighted balls
6
Bushnell Velocity Speed Gun
The Bushnell Velocity Speed Gun is a baseball training aid that measures the speed of a player. To measure pitch speed, turn on the speed gun, point it at the player and measure the speed. The display is in miles per hour (mph), and it has an accuracy of up to +/- 1 mph. The speed gun is suitable for baseball and softball, and it comes with a two-year warranty.
Key Features:
Large LCD
Point and click operation
Specification:
Brand: Bushnell
Dimensions: 4.3 × 8.4 × 6 inches
Weight: 19 ounces
Range: 10 to 110 mph at 90 feet away
Accuracy: +/- 1 mph
Pros
Measures speeds between 10 to 110 mph with an accuracy of +/- 1 mph.
Large LCD with an easily readable font
Easy to use
Suitable for pitch speeds
Improves player's performance
Cons
Only suitable for sports
Not durable
7
Insider Bat Baseball Batting Swing Trainer
The Insider Bat baseball Batting Swing trainer is a trainer that improves player's swings. It enhances muscle memory in players through consistent practice. This swing trainer is a favorite for coaches and professional athletes because it improves proper grip, hand placement, and swing path in players.
The bat is suitable for players of all skill levels and in different leagues. The swing trainer gives instant feedback and makes sure the player hits the bat the correct way by emphasizing palm up/palm down hand positioning and staying inside the ball.
Key Features:
Aluminum, stainless steel material
Unique design that makes it easy to hit the ball the correct way
Specification:
Brand: Insider Bat
Dimensions: 20 × 8 × 2 inches
Pros
Improves muscle memory through steady use
Promotes proper grip, hand placement, and swing path in players
Suitable for baseball players of all levels
Improves the player's stance and position
8
Rawlings Baseball Resistance Bands
Rawlings is a sporting goods company that manufactures durable and high-quality products to suit a player's needs. Some of their products include bats, gloves, and various training equipment. The Rawlings Baseball Resistance Bands help improve players' skills by working out the upper body.
The bands are composite, and they are from durable rubber with a baseball at the end of the resistance band. Using the resistance band increases arm strength and velocity and reduces the risk of arm and shoulder injury.
Key Features:
Composite / plastic material
Durable rubber
Drills and instructions manual
Specification:
Brand: Rawlings
Dimensions: 4 × 9 × 7 inches
Weight: 0.65 pounds
Pros
Develops arm strength and velocity in players
Prevents arm/shoulder injury
Exercises the upper body
Improves throwing in players
Cons
The item comes in only one unit
9
SwingAway MVP Hitting Trainer
SwingAway Sports is a company that manufactures baseball training equipment to suit a player's needs and improve performance. Their products include MVP Hitting machines, baseball trainers, limited-flight balls, etc.
The SwingAway MVP Hitting Machine is one of the best, improving players' swings, performance, and confidence. The device is an upgrade to the Bryce Harper SwingAway MVP Hitting machine. The machine is easy to set up, and it allows players to place and hit the ball anywhere in the strike zone. When you hit the ball, it follows a trajectory visible to the batter and returns to its initial position.
The machine gives instant feedback, and it prevents players from running around to catch the ball. It improves muscle memory through repetitive exercises. It comes with a hitting training mat that shows the contact point to hit for different pitches.
Key Features:
Hitting station for practice
Live pitch simulation
Instant feedback
Variable positions for the ball
Hitting Training Mat
Specification:
Brand: SwingAway
Package dimensions: 54 × 12 × 6 inches
Package Weight: 36 pounds
Pros
Easy to set-up
Improves muscle memory through main practice
It gives instant feedback, and the ball returns to its initial position
It increases the player's power and confidence
It simulates live pitches
Allows batters to position the ball anywhere in the strike zone
A batter can see the trajectory of different hits
Improves player's swing for different types of pitches
Hitting training mat shows contact points to hit for different pitches
10
Blast Baseball Swing Analyzer
Blast Baseball Swing Analyzer is a Blast Motion sport product, and it is a top baseball swing Analyzer. To use the swing Analyzer, attach a sensor to the knob of the bat and swing it. The Analyzer automatically records information and sends it to the smartphone app.
The app analyzes swings and uses easy-to-understand metrics that show timing, attack angle, and bat speed. The app recommends drills to improve players' swings, and it also has in-app expert coaches. You can also set goals on the app and check step-by-step metrics till you improve. You can also view your swings in slow motion.
The Blast Baseball Swing Analyzer is compatible with devices that meet requirements. The blast baseball application and ball flight require iOS 13. x and iPad OS 13. x or later for support.
For Android phones, requirements include:
Android OS 7.0 (Nougat)
32 GB capacity
2.5Hz quad-core processor
1080p at 30fps recording quality
The devices that support slow-motion videos are
Galaxy S7 and later versions
Nexus 5x
Nexus 6P
Pixel
Pixel 3
Pixel XL
Key Features:
Accurate baseball swing Analyzer
Analyzes swings and provides insights
Video capture with slow-motion play
Smartphone app with iOS and Android compatibility
In-app training center
Instant feedback
Wireless charger
Charger cable
Specification:
Brand: Blast Motion
Dimensions: 6 × 1 × 12 inches
Weight: 5.61 ounces
Pros
It analyzes swings and provides metrics to improve swing
It also provides insights after analyzing swings and drills to improve
There is an intelligent video capture that you can playback in slow motion to view your swing
Compatible with most devices
Top swing Analyzer for different leagues
Ideal for outdoor and indoor play
A sensor on the knob of the bat provides instant feedback
In-app training center with access to expert coaches at every level
Cons
You need a subscription fee of $100/year to access full features
The device is not durable
Not compatible with all devices
11
SKLZ Hitting Stick Batting Swing Trainer for Baseball and Softballl
The SKLZ baseball swing trainer is a training stick for improving player's swings and hitting techniques. A coach uses it with a player while supervising the pitch. This baseball swing trainer stick has a horizontal design where the coach holds it, and the player swings at the ball attached to the end of the stick. The training stick has a durable construction that absorbs impact, and it also has a comfortable grip.
Key Features:
One-on-one coaching tool
Comfortable grip
Ideal for warm-up
Useful for switch-hitting skills
Specification:
Brand: SKLZ
Dimensions: 54 × 4.5 × 2.5 inches
Weight: 0.38 kg
Pros
It is an ideal one-on-one coaching tool for baseball
Useful for practicing ball contact and controlling bat speed
Suitable for training different pitch locations with easy positioning
Durable build absorbs impact
Comfortable grip and easy to use
Cons
Not ideal for long-term use
Baseball Skills & Training
Improving Baseball Skills
Baseball is a game that requires skills. Top skills include pitching, hitting, base running, etc.
Players can improve these skills by carrying out regular exercises; exercises enhance skills, build muscles, and keep them fit. You can use training aids when carrying out drills.
Training aids are pieces of equipment that improve the quality of exercise and the player's performance. There are different training aids to suit all baseball positions. Training aids include:
batting trainers
baseball nets
training balls
swing trainers
Swing trainer is an example of a training aid, and it is for practicing hitting drills. They improve ball contact, speed, and power, and they help players develop a strong line drive.
Choose the Right Training Aid
To choose the right training aid, consider factors such as game position, intended use, type of training aid, brand and model, and price. If the price of training aid is out of your budget, you can check out used baseball training equipment in sports stores. They also have cheap baseball training equipment to suit your needs.
Used baseball equipment includes:
Bushnell Velocity Speed Gun
Diamond kinetics Swing Tracker
SKLZ Catapult Soft toss Baseball Pitching and fielding machine
Franklin Sports MLB XT Youth Batting Tee
and many more.
You can check out the following articles on Best Baseball Swing Analyzer
Buyer's Guide & FAQs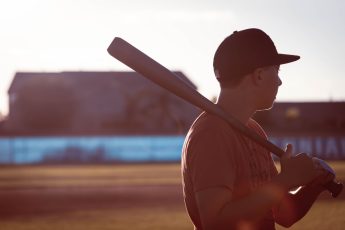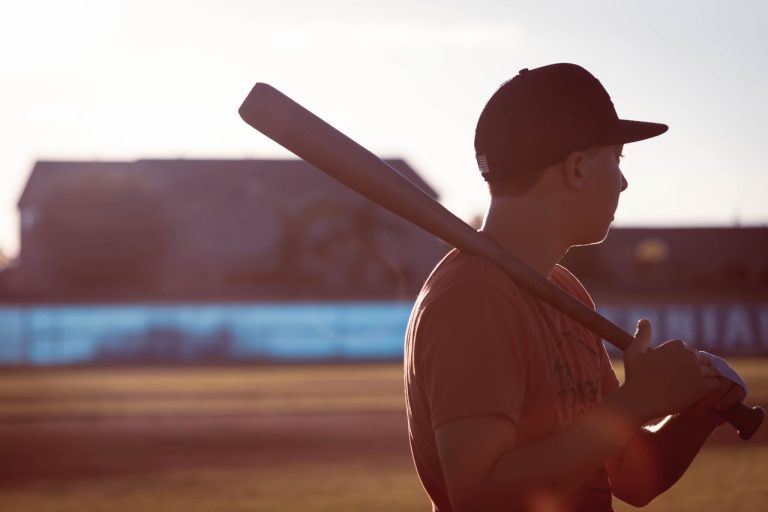 There are answers to frequently asked questions about the best baseball training aids and swing trainers in this buying guide section. Kindly follow-through
What is the best baseball swing analysis software?
Analyzing your swing is the fastest way of improving your swinging skills. Swinging skills are essential for baseball players.
Swing analysis software detects your swing and records it automatically. Afterward, the software makes a swing sequence, draws a reference line, and automatically synchronizes swing videos. After synchronizing the videos, the software gives instant feedback, and you can see how your swing profile looks.
The best swing analyzers include:
Zepp Baseball Swing Analyzer with polymer batteries
Blast baseball swing analyzer
Diamond kinetics swing analyzer
and many more.
How do I improve my baseball swing time?
Swing time is essential in baseball games as much as posture and power outputs. Swing time depends on the player's judgment and choice. Swayback affects swing time, and it is when a player takes a move away from the pitcher to load and move forward.
To fix swayback, carry out drills such as:
back leg stability
slow strides
chair strides
These drills improve stability which also improves swing time.
Is the SwingRail any good?
SwingRail is a swing trainer that corrects poor techniques during swinging, and it works for every skill level. SwingRail helps build good muscle memory during swings and also allows players to take advantage of every pitch.
SwingRail improves upper body mechanics during workouts and finds the shortest path to the ball. However, SwingRail is not a complete hitting solution, and some young players found it difficult to use.
How do you practice a baseball swing at home?
There are different routines you can carry out at home to improve your skills. These routines include timing, stance and forearm drills, weighted swings, and soft toss.
Timing Drills
To carry out timing drills, use flight training balls.
Toss the ball up with your left hand if you are right-handed and swing at the ball.
Try throwing the ball high up in the air and as fast as possible.
Carry out this drill for 30 minutes.
Stance Drill
Another drill is the stance drill. For this exercise, you need a hitting tee, practice balls, and a hitting net.
Set up the Tee such that the baseball is in the middle of your strike zone and the hitting net is about six to eight feet from you.
Try different stances to see the one that generates power and bat speed.
Once you get the stance, keep swinging in that position till it becomes habitual.
Forearm Drill
In the forearm drill, you improve your lower arm strength to have bat control.
Stand up straight and hold your bat in front of you with the barrel facing straight up.
Grip the bat the way you would in the batter's box
Slowly rotate the bat's head to your left and hold for three seconds
Then slowly rotate to the right and hold for another three seconds.
Return to the resting position of the bat, pointing upwards.
To make the exercise more effective, add a baseball donut to the bat for extra weight.
Carry out this drill ten times for mastery. Weighted swings involve using a weighted training bat to carry out swings.
Take five swings each at the top of the strike zone, middle, and knees. This varying swing path builds up speed through the entire area. For soft toss drills, set up a hitting net and swing while concentrating on driving the baseball into the center of the net.
How accurate is the Diamond kinetics pitch tracker?
Diamond Kinetics pitch tracker baseball shows motion data in real-time. It sends the data to the Pitch Tracker application via Bluetooth. The ball measures spin rate, timing to the plate, delivery timing, extension, and velocity. In comparison to other pitch trackers, the Diamond kinetics pitch tracker is reasonably accurate.
Does blast Baseball measure exit velocity?
Blast vision detects and measures launch metrics such as ball speed, carry distance, exit velocity, and launch angle for baseball and softball. Blast vision uses the iOS camera to do this.
How do you teach a child to hit a baseball?
Teaching children how to hit a baseball improves not only their skills but also boosts their skills. The first step to teaching a child is choosing the right bat.
An adequate grip improves the swing and allows players to hit with power. Right-handed players should wrap the right hand below the left.
Afterward, teach proper balance. The child's upper body should move at the hitting time.
The next thing a child has to learn is how to concentrate on the ball. You can carry out different hitting drills to improve concentration and speed. Also, practice with softballs such as tennis balls. Using softballs improves speed and reduces the chances of getting hurt when there are mishits.
How do you hit the ball better when hitting?
Speed and power are necessary to hit a ball better. To do this, you have to improve your hitting skills that will suit your need.
How do you find your baseball swing?
Your feet, hands, and head are vital to finding your swing. Your feet are the foundation, and you have to find your balance. Finding your balance improves your swing and makes you comfortable in the stance.
The first step is to tip the barrel forward before your shoulders turn.
Next, keep your weight centered over the back leg while attacking the baseball. Also, your upper body should stay back while your lower body leads the movement. This technique improves power.
To optimize swing speed, turn the lower body forward while resisting the upper body for as long as possible, then hit the ball. The swing releases a lot of kinetic energy.
Lastly, the angle of the bat should match that of the shoulders. If there is a low pitch, the shoulder should be low, and a high pitch should have a high back shoulder.
What is the best baseball hitting trainer?
Different baseball hitting trainers improve the hitting skills of players. Top hitting trainers include PowerNet Baseball Practice Net, SKLZ Impact Training balls, Tanner Tee Batting Trainer, Bushnell Velocity Speed Gun, etc.
What does a good baseball swing look like?
To evaluate what a good baseball swing looks like, the player's stance and position are essential. For a good swing, hit the ball against a firm front side, your back foot should be on its toe, the hands are in a palm up, palm down position, eyes on the ball, back knee, back hip, and head should be in a straight line. The head should also be right in the middle of both feet with the top arm bent. This stance gives the perfect swing.
How do you keep the bat from dropping your hands?
Stabilizing and controlling the bat when turning is an essential skill for a batter; dropping hands when swinging affects the quality of the swing. To prevent dropping hands, you can carry out drills such as a pull side tee drill and bat on the shoulder drill.
Pull Side Tee Drill
For the pull side tee drill
Place the Tee in front of the hitter's front foot at about 12 to 18 inches
Hit the ball directly down the line.
The only way for a player to hit a ball down the line is to utilize his top hand.
Bat on the Shoulder Drill
For the bat on the shoulder drill
The batter should stand with the bat resting on his shoulder and hands at chest level.
The batter should start his swing from this position and not take the bat off his shoulder before starting the swing.
These drills prevent dropping hands.
Conclusion
Everything you need to know about the best training aids and swing trainers has been provided in this post. Baseball training aids are helpful for different positions in baseball, and they improve players' performance.
Swing trainers are for improving the hitting skills of players, and they are easy to set up and use.
Let us know which training aids and swing trainers you use in the comments below.